The Walters Way
Our History
Compliance
Since our inception 35 years ago, our family business, experience and knowledge have grown dramatically, but one thing has remained constant; The Walters Way:
Putting People and Plant to Work Safely
Working Together with Respect
Plan Right and Deliver First Time
The Walters Way combines: our PRACTICALITY, our considered approach to all projects that ensures we plan correctly and deliver first time; our PRIDE, for our heritage, family and community that we've built and continue to build; our DEDICATION, how we go out of our way to exceed expectations; and our AUTHENTICITY, we're genuine people with real lives and stories and we love what we do.
The most important aspect of The Walters Way is ensuring the safety of our staff, our clients and the other people affected by our work. This culture is enshrined in our company maxim "delivery beyond compliance" that challenges our employees to aim above and beyond expectations in everything they do.  This mantra also helps us to operate as a sustainable and forward thinking business that strives to deliver quality and minimise the impact of our activities on the environment.
From humble beginnings, our founder Gweirydd, or Dai as he's more commonly known, has quietly built up one of the largest independently owned civil engineering, plant and development companies in the UK. Operating under the principle of complimentary growth, whenever he saw an opportunity to enter new markets or acquire a business that fitted with the groups' activities, he did it.
Our early work muckshifting was founded on graft, hard work and a reputation for getting the job done. We've since become a major regional civil engineer and the largest earthworks and material handling contractor in the UK.
Throughout our history, we have organically grown and diversified into a number of related sectors and are now one of the foremost authorities at delivering infrastructure, renewable energy and residential development in Wales and the South West. These complimentary activities all came about for sound business reasons and have all proved to be profitable enterprises in their own right.
We have also seen the benefits of staff loyalty, with many key members of our management team having been with us for over 25 years and most of our board directors having been appointed from the ranks. We recognise and encourage talent, hiring people with a wider skill set, then rewarding and enabling them. This has become a hallmark of our success and growth.
We place compliance with health, safety, environmental and quality obligations at the heart of everything we do. We operate in several industries that each have their own legislation, regulations, standards and best practice. This diversity is a strength of our organisation and we are proud to have been one of the first civil engineering, plant and development companies in the UK to implement a formal management system in 2001 that was accredited to BSEN ISO 14001, BS EN ISO 9001 and OHSAS 18001 (succeeded by ISO 45001:2018 in 2019). Our excellent health, safety, environmental and quality record has been sustained by the continued evolution of our management systems that are accredited to approved standards by BM TRADA, a world leader in certification.
Our philosophy is one of continual improvement as we seek to ensure a safe working environment. Perhaps our greatest strength to deliver this is the fact that we self-deliver most or work using our own operatives and our long serving and established management team. We take pride in our own well trained and committed workforce, who understand the Walters Way of working, and more importantly how to behave in what we believe is the right way.
Our behavioural based safety culture, in which every person takes responsibility for their own actions compliments our investment in safety. We encourage and invest in innovation, especially where safety can be improved such as the use of machine control or remote survey technology. We are industry leaders in innovative technology such as our work in reducing the people / plant interface and the bespoke staff competency database that we use to record, monitor and review the training, development and capability of our staff.
We hold membership of or accreditations with:
ISO 9001:2015 (Quality Management)
ISO 14001:2015 (Environmental Management)
ISO 45001:2018 (Occupational Health & Safety Management)
Achilles Building Confidence
Achilles UVDB
Achilles RISQS
British Safety Council
Civil Engineering Contractors Association (CECA)
Contractors Health & Safety Assessment Scheme (CHAS)
Considerate Contractor (project specific)
Constructionline
Institution of Occupational Safety and Health (IOSH)
Institute of Environmental Management & Assessment (IEMA)
Fleet Operator Recognition Scheme (FORS) Bronze
Minerals Products Qualification Council (Member)
National Federation of Demolition Contractors (NFDC)
Royal Society for the Prevention of Accidents (ROSPA)
Safety Management Advisory Services (SMAS) Worksafe Consultant Membership (Designer)
Upper Tier Broker Dealer of Controlled Waste
Worksafe
As a framework contractor for Natural Resources Wales (the environmental regulator for Wales) Walters operate the highest standards of environmental compliance and sustainable thinking.
Walters are a key contributor to and are committed to achieving the future expectations detailed within "Highways England Raising the Bar 3" standards for vehicles and plant and are continually trialling new systems and advancements in technology to improve our fleet. Much of our current fleet is less than 2 years old and we are continually purchasing new plant and trialling new safety systems in the pursuit of continuous improvement. An example of this is our green/red light system designed by one of our operators which indicates when it is safe/unsafe to approach an item of plant.
We are leading proponents of Ethical Employment and are proud to be affiliated with the 'Transparency in Supply Chain Report' initiatives to end Modern Slavery and supply chain labour abuses.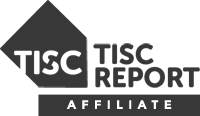 Please find below a link to the Gender Pay Gap Data for Walters Resources Limited:
Here at Walters, we recognise that our businesses and our developments across the country don't exist in isolation. They can have a very real impact on the communities they adjoin, both in terms of local employment and sometimes the natural and built environment surrounding them. From the beginnings of the company, we've always supported and engaged with the people and local businesses that are our neighbours. From contributing to local sports teams and social events that form the very backbone of the area, to supporting a number of local and national Charities.
We champion engagement with education, encouraging young enquiring minds to seek knowledge with organised school visits to our civil engineering and renewable energy projects across the UK. We are also passionate about developing the next generation civil engineers, quantity surveyors, operators and plant fitters through our apprentice scheme that offers training and employment to young people from a variety of backgrounds. It's just part of what we want to continue giving back.
We have an established history of working with local charities including the Lighthouse Club, Latch, Ty Hafan, The Amelia Trust Farm, Action Medical Research and more recently The Teenage Cancer Trust who are our partner charity for 2018. Teenage Cancer Trust undertake vital work supporting teenagers before, during and after their treatment for the condition with specialist care. Our target  is to raise £20,000 to support the funding of a specialist post that the charity provides at its unit in Cardiff. Our commitment to the charity continues our long history of beneficial works.
Ty Hafan, the children's Hospice for end of life and palliative care in Wales has also been a recent and practical focus for our energies. We've developed, landscaped and begun construction of a "Wheelchair Racetrack" around and through the recently commissioned Memorial Garden, somewhere families and children of all abilities can now enjoy the outdoors at its best.
Our development arm at Pennant Walters have also done their bit, funding local events for educational Charity Greenpower Education Trust. The aims are laudable, to encourage young children (through education) to take an active interest in the built and natural environments, more especially encouraging them to consider a future in engineering, hopefully addressing a potential future demographic time-bomb"
Other local engagements have included donations to Rugby teams and sports facilities to benefit the whole community. Many, if not most of which go unreported, because we're not doing it for the publicity, we're investing in the communities where we exist, so that we have a future both with and because of them.
As one of the largest private employers in Wales, Walters are proud supporters and implementers of the sustainability promoting "Well-being of Future Generation Act" and the community driven "Community Benefits: Delivering Maximum Value for the Welsh Pound" guidance promoted by Welsh Government. We have a long and proud history of working with public sector bodies across the UK and will bring our expertise, passion and empathy to deliver schemes with and for the community, not in spite of it.